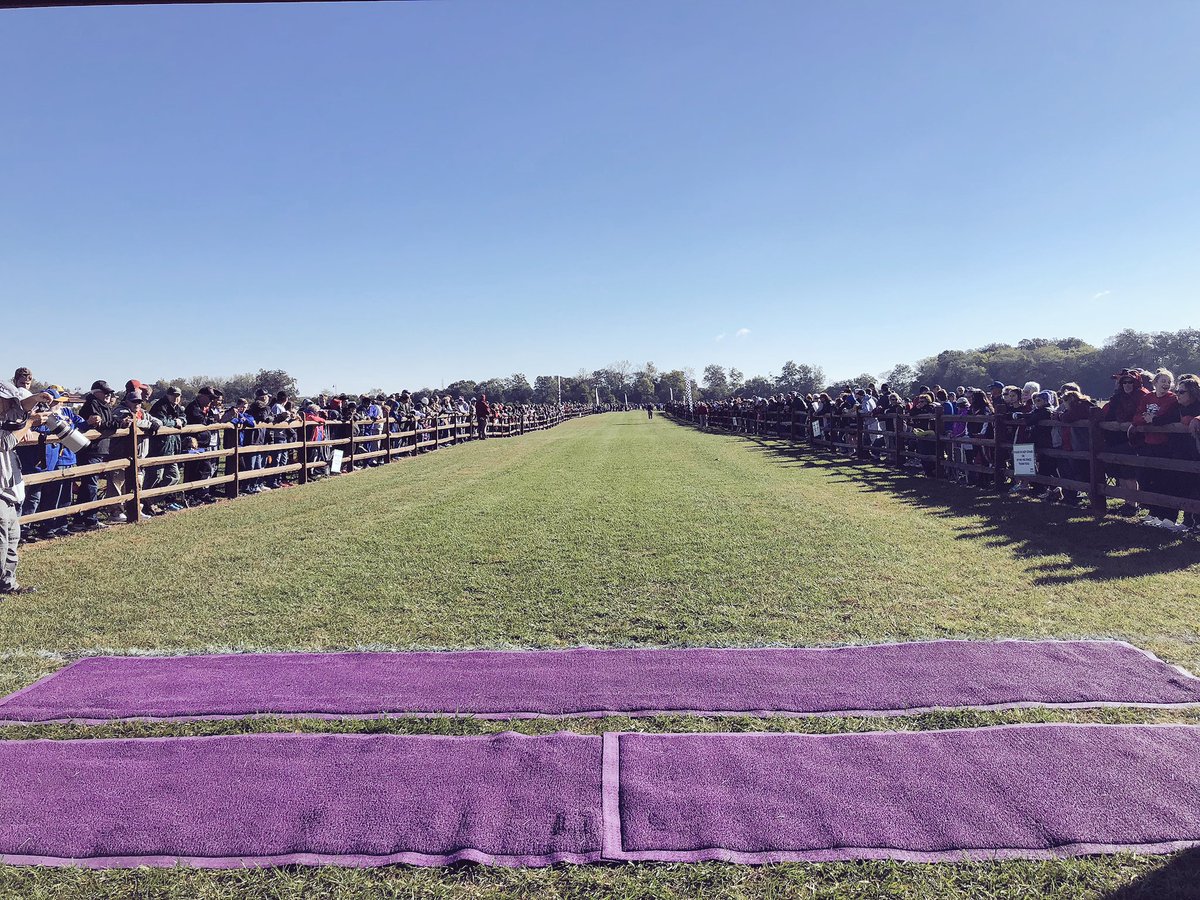 Finish line view at the Blue River XC Course (via
@bluerivercc)
Cole Hocker and Emma Wilson will have their names added to the history books at the Blue River Cross Country Course after Saturday's semi-state. The course officials finally gave word that the course has been short up until last season, thus making any previous course records invalid.
The previous record holders, Curtis Eckstein and Emma Wilson had run times of 15:00 and 17:41 respectively to set the records.
Cole Hocker of Indianapolis Cathedral will now be the Boys Record holder with his 1st place semi-state finish of 15:05.20. Emma Wilson of Greencastle will get to hold on to her course record, but improves her time to 17:31.00.
All other records on the course are accurate as they were broken earlier this year or last season.