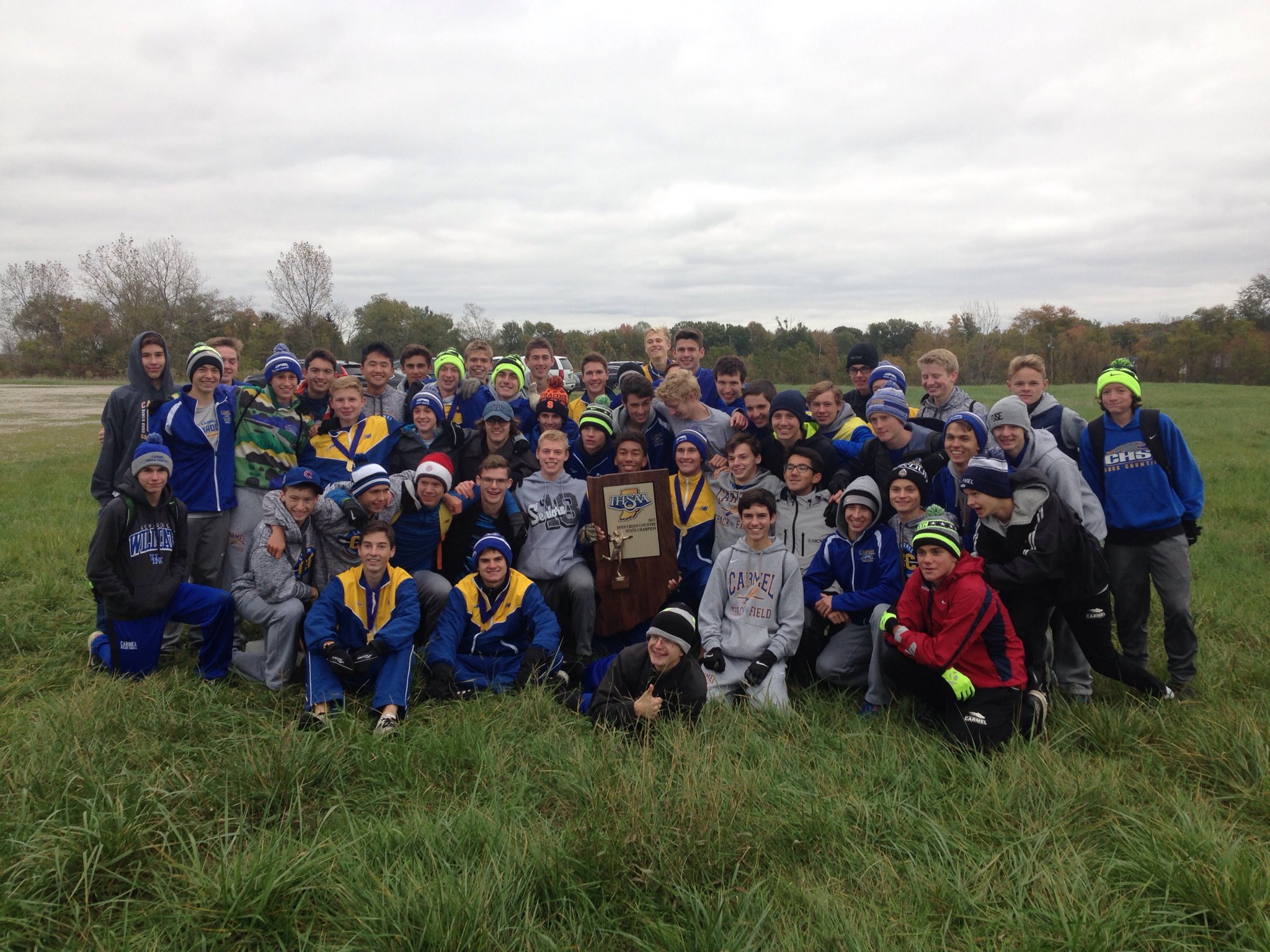 The Carmel Boys team after winning their 15th state cross country title this past October.
Today, Carmel's Colin Altevogt and Zionsville's Suzanne Rigg were named the USTFCCCA High School Cross Country Coaches of the Year in the state of Indiana for boys and girls respectively.
Altevogt has been a coach at Carmel High School for six years and recently led their cross country team to its 15th state championship. Carmel is known for its stellar distance program, sending their top guys out to Portland for Nike Cross Nationals just last month, where they placed 10th among some of the nations best. The 'Hounds were led by a senior heavy squad all season, so Altevogt should begin to push his underclassmen to step up their abilities to continue their success.
Rigg took over as Zionsville's head coach in 2013, where she led the Eagles to the state meet for the first time in history. Every year since the team has improved their finishes, cumulating in their surprising win this year. The icing on the cake for Rigg was probably standing on that podium with her daughter Sophia Rigg, who also earned an all-state spot, finishing 7th overall in her final cross country race. All eyes will defenitley be on the Lady Eagles when the 2018 season comes around to see if they have a shot at repeating.